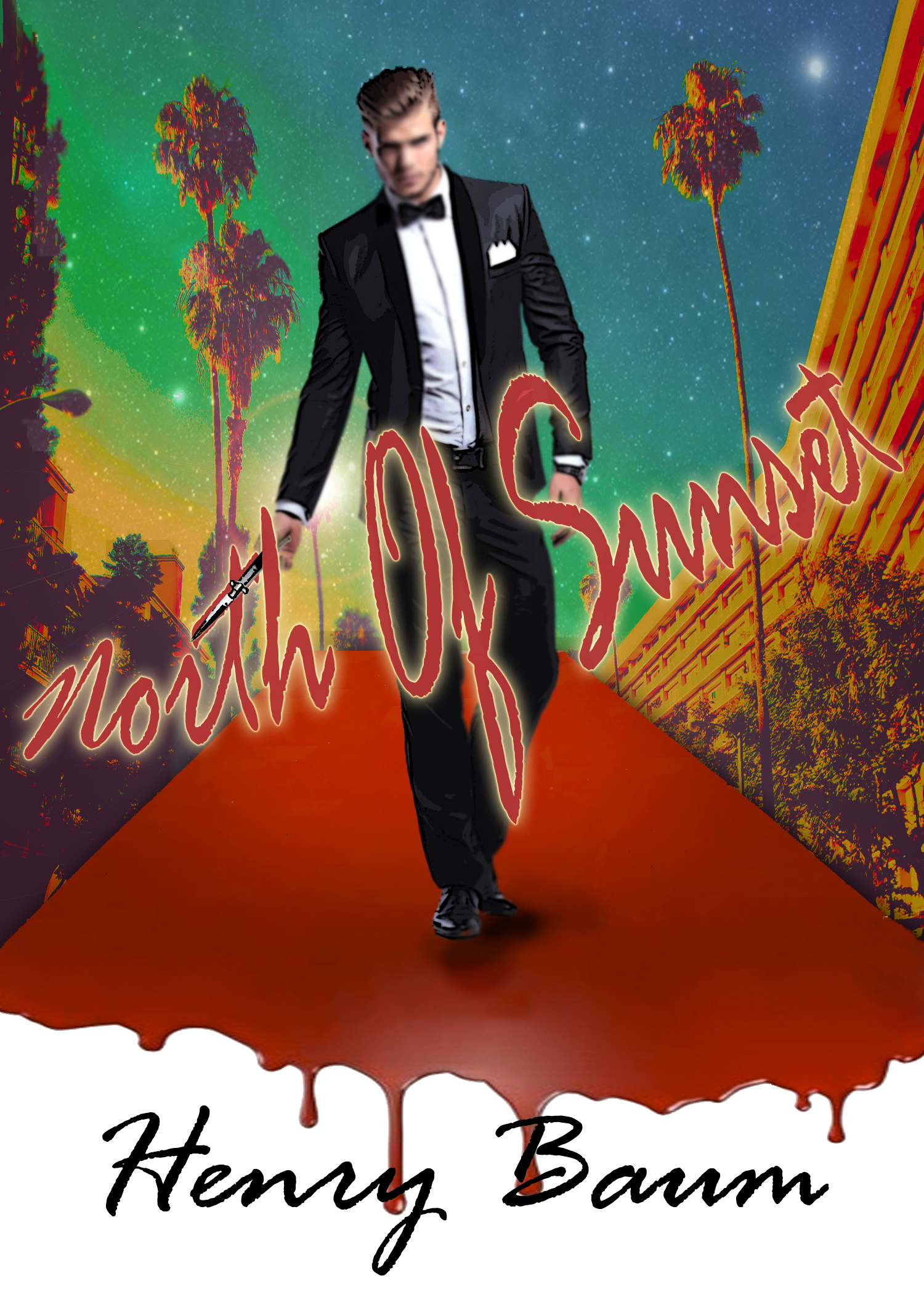 North of Sunset
January 20, 2013 - No Comments
Not currently published.
Winner of the Hollywood Book Festival Grand Prize
Michael Sennet – movie star – hates his life. The Vanity Plate Killer is enjoying his new life in Los Angeles, targeting people with vanity plates. When Michael Sennet is framed by a paparazzi photographer – license plate PAPRAZI – the movie star finds something he enjoys even more than making movies: killing people.
"North of Sunset would make a fast-paced, successful movie, but don't be fooled in thinking that Baum's work is a pumped up script, it's most definitely not. The narrative is a taut as a drum and the dialogue effortless, making North of Sunset a page-turner and an example of an effective piece of storytelling that should be envied." Dogmatika
"The writing is stellar….I think you'll agree it is not so much who influenced the writing; it is who this writing will influence. Trust me when I say that this book is one you buy and one you keep." Poddy Mouth
"Successful both as a suspenseful, engrossing thriller and as something more: a savage satire on aspects of modern American life in the vein of DeLillo's White Noise.…Overall, North of Sunset is an outstanding feat of storytelling that will gain a wide readership." Compulsive Reader
"Award-winning writer, Henry Baum, is destined to become a best-selling author. Baum has created a cast of characters that reveal insight into the emptiness of self-indulgence and the power of celebrity….A compelling read, well-written and brilliant." Reader Views
"The rare piece of literary fiction that successfully combines a thriller with a healthy of popular culture. As the 'Vanity Plate Killer' roams the streets in the novel, Baum's insights into fame, film, and writing are ever present and welcome." Largehearted Boy