The American Book of the Dead
January 21, 2011 - No Comments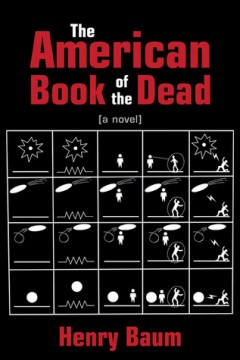 Winner of Best Fiction at the DIY Book Festival
Winner of the Gold IPPY Award for Visionary Fiction
Eugene Myers is working on a novel about the end of the world. Meanwhile, he discovers his daughter doing porn online and his marriage is coming to an end. When he begins dreaming about people who turn out to be real, he wonders if his novel is real as well. Which isn't good news: the radical and demented President Winchell is bent on bringing the Book of Revelation to life. Eugene Myers may just be the one to stop the apocalypse.

In the tradition of Philip K. Dick and Robert Anton Wilson, The American Book of the Dead explores the nature of reality and the human race's potential to either disintegrate or evolve.
"If you read Lolita or A Clockwork Orange without drop-kicking the book out into the garden on a rainy day, this novel is for you." Tessa Dick, author of The Owl in Daylight, and widow of Philip K. Dick
"Reminiscent of Philip K. Dick and Haruki Murakami, a book that boldly explores the future and defies genre." Largehearted Boy
"Really great – reminds me of Philip K. Dick and Kurt Vonnegut." Scott Booker, Manager of the Flaming Lips
"Apocalyptic lit in the tradition of Wilson & Shea's Illuminatus!, TABOTD explores the double-edged roles that religious faith and warfare play in the human drama. An impressive blend of conspiracy theory, satire, philosophical musings, and intense mindfuckery." Moxie Mezcal, author of Concrete Underground
"Brilliant; gritty and disturbing. Original, brave, strange- not an easy read. Made me recall Bulgakov's The Master and Margarita….Imagine Midas, where what's touched turns into dreams instead of gold, or what's dreamt turns into reality. This book deserves to be very successful." Michelle de Villiers on Smashwords
"Part apocalyptic sci-fi and part psychological thriller with elements of more accessible literary novels and even neo-noir, this is a deep story that transcends genres." Steve Anderson, author of The Losing Role
Buy the book in print or ebook here.
More info on this novel can be found at theamericanbookofthedead.com.
The first chapter was published in an individual volume by Cloverfield Press: